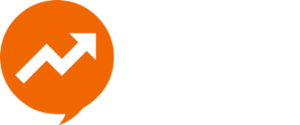 50% Coaching,
30% Mentoring,
20% Contact Facilitation.
Why Impact Leverage Sessions
"Because the road to the top is a lonely one and the right blend of coaching, mentoring and contact facilitation is what experience taught me is needed  to succeed"
Coaching is the main instrument I am using because your responsibility is needed in the process. You must take your own decisions and create your own future because there is no such thing as a given recipe to success. Based on your level of seniority its overall weight in the process can be more than 50%
Mentoring can be a valuable resource and inspiration when stuck in the process. It can be made of stories from world class executives, EMBA established know-how, my own experience or even reverse mentoring ( young generation's take on similar problems). You are still taking your own decisions but you get guidance in terms of executive stakeholders' perception and HR or headhunters' expectations. If you are an entrepreneur we will review your business model and find innovative ideas
One of my biggest differentiators is that I know a lot of people or I can easily reach out to new ones. I deeply believe contact facilitation can bring huge value. During my coaching sessions, I am willing to put you in contact with relevant stakeholders and teach you how reach out by yourself. Having the right interlocutor can land you the desire job or promotion, get you the next important deal or wildly accelerate your business growth
Lets change perspectives through coaching
Impact Leverage Sessions - Program
Be creative and begin a customised 6 months program. You will have my dedicated time as Intellectual Partner and you can choose your fees based on income and results.
Here below you can book a place in one of my following in-class session or pre-book a spot in one of the following webinars!
Open Training
Pre-subscribe here
Open Training
Pre-subscribe here
"Inspiring , Down-to-Earth and Wildly Effective across various aspects of running a business, Mihai has been a transformative presence in the early and most vital steps of my Startup. Unwilling to accept outdated practices and dedicated to bring innovation in every aspect of our work, he has not only enabled my company to enter new markets and internationalize, but, within the same program, he mentored 35+ fellow entrepreneurs in various strategic fields within the various stages of their ventures, bringing to Romania investments of more than 1.5 million € cross-sectorial. His business intuition, humane approach and the depth of his strategic thinking, they all went straight to the heart of how I think, perceive, and plan both my business as well as myself.
"Having had the opportunity to consult Mihai in a transitional period of creating a meaningful career path, I can now fully appreciate his strategic vision and can-do attitude, as they represented a great support in my analysis of opportunities and decision-making processes. By making sure you always keep in sight different opportunities and remain open to change, growth and diverse ideas, Mihai's coaching style enables continuous learning and risk-taking, while also keeping each client's unique profile and capabilities at the heart of the process. When faced with professional turning points, Mihai is definitely a go-to person, his vision and input remaining valuable assets throughout different stages of one's career and professional development."
"Mihai has been for me like an oasis in the desert as he has helped me in a time of need. His values-centered guidance has helped me understand how to move towards finishing my PhD studies and and find clarity after feeling lost. He managed to nudge me in the right direction and lift the fog by guiding my focus on my aspiration and strong points. While I never made it easy for him, he never left my side during this hard process that defined a turning point in my life. I am still applying his teachings and I recommend him as a coach to anyone that wishes to find their potential when facing a crossroad."
"Mihai is a great coach and leader. He helped me to figure out my relevant skills and aspects of my profile to build a strong and impact social selling on Linkedin. He also coached me on my resume to give it more visibility and attractivity. I strongly recommend him for his easy-going behaviour, his availability and his strong support for coaching sessions - For sure, a true, deep and good experience"
"Having the opportunity to see Mihai's great results with clients, a unique combination of elements always impressed me about his work, that make him so different and his coaching style so effective: - genuine curiosity and passion about you and about your business - fierce "power questions" - deep understanding and extraordinary insights about your business context I highly recommend Mihai - executives and organizations would be lucky to be working with him!"
"Mihai is an inspirational pragmatic. He can easily find the words to motivate and oftentimes steer people in the right direction as much as he can delve deep into problems always aiming for the solution. In our interaction, I've seen him be both. Whether you're an entrepreneur, intrapreneur or civil society leader, Mihai can inspire you to chance course and help you in your problem solving quest.
"I have known Mihai for a long time and I remember him being always balanced and with a clear view of what he wants.  After many years without seeing him, our paths met in Paris exactly when I was at a crossroad of my career, not knowing exactly what I want and not having the courage to pursuit my dreams.  The talk we had gave me exactly the answers I needed. By the end of our encounter, I felt empowered and with a clear view of what I must do. What makes Mihai different? He knows how to ask the right questions! And we all know that we can't have the right answers without the right questions. Later that year I was making money doing what I love most!
"I've met Mihai through a mentoring program. I just finished my CIPD training and was looking for the next step in my career. As part of the mentoring program I had to pick the person with whom I would like to work and Mihai was on my list both because of his experience and of his commitment to giving his time to support the development of others. Mihai helped me understand that I own my learning and growth, was a great sounding board and had some interesting insights about the issues we discussed.
"I had Coaching sessions with Mihai when in a time of an important career change. His techniques not only guided me to make a committed decision, they've made me feel more empowered, confident and open to the change. During the Coaching sessions Mihai showed very supportive, flexible and focused. He created a positive mindset and set me up in a position where I can really go forward in my career with a frame in my mind. Mihai helped me learn how to make decisions based on my own conscious articulated criteria and get clearer about my values and motivations. Thank you!"
"Mihai's coaching capabilities and his focus on guidance to impact have helped me tackle career growth challenges and enabled me to find new ways towards success.Through our interactions I discovered previously unseen strengths and how to best make use of them. I can but thank him and highly recommend his advice to any professional in need of fully living up to its potential."
"Mihai Zant has been my mentor for my Startup. Mihai has been instrumental in the successful launch of our Neurofeedback Company, through his brilliance in business strategy. Mihai has great ability to get to the heart of the matter and offer creative business solutions. At the same time, he has the capacity to listen at a deeper level and empower the client. I highly recommend Mihai Zant for executive and business coaching."
"Mihai helped up to improve our business model and sales strategy. He is a smart person with a pragmatic approach to problem solving, and this is especially useful in business, where you need to be adapt to unexpected situations. I am confident that his many connections in different industries will be a real help for us in the future."
"2 things set Mihai apart from several coaches & consultants that I've worked with: a head for strategy & numbers, and genuine social & emotional intelligence. Often, top managers ace the former while questioning the need for the latter, yet expect buy-in and long term commitment from the people under their lead. Mihai has the right acumen to gently but firmly point out issues and remedies in the ample field of leadership and people management."
Mihai ZANT is an entrepreneur catalyst, trainer, coach and education contributor. Having over 10 years of experience in leading teams and communities he concentrated his work in building learning organisations. He is now building custom corporate learning journeys using experiences and practice systems. He is also mentoring several entrepreneurial projects being concentrated on sustainable and systemic impact. He believes in stakeholder value, long life learning, return on character, social impact entrepreneurship and gender equality.
"My mission is to assist professionals in creating Stakeholder Value at personal, team and organisational levels."